Attorney, Master of Business Administration, Entrepreneur, Lecturer, Author, TV Host

Attorney Mary Kay Elloian has over 25 years experience as a Corporate Executive & Entrepreneur.
Her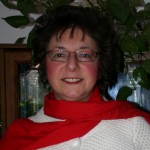 experience includes diverse areas in Business Development, Management & Market Development. After starting her own information services company in 1984, she worked with a variety of Businesses in Industries which included: Computer Hardware, Software, Manufacturing, Security Device, Energy, Biotechnology, Medical, and Academia.
Current Role as Chief Counsel & Business Consultant
In her current role as Chief Counsel & Business Consultant of her firm, she services a number of industries and markets. In doing so, Attorney Elloian brings skills and lessons from her years of Business Experience, and combines it with a myriad of Legal skills, which overlap and enhance her ability to counsel clients on issues pertaining to Law, Technology & Business. With real-life experience and training in a variety of disciplines, she is well-positioned to serve her clients with Critical Legal Analysis & Business Planning that only an Attorney and a Experienced Businessperson could envision. Attorney Elloian will analyze your company's needs, provide suggestions and discuss solutions that are straightforward, detailed and objective.
Straightforward Legal & Business Analysis
Utilizing her straightforward and detailed Legal & Business Counseling approach, Attorney Elloian has become a sought-after counselor from those she has personally assisted to those they have referred to her. Referrals are the best compliment and the most fulfilling measure of success. Making a plan work is no easy task, but she has taken many a Business from the Initial Planning and Conceptualization Stages, and seen them through the Competitive, Re-inventive, and Maturity stages. With her straightforward analytical problem-solving approach, combined with her extraordinary business acumen, she will provide you a roadmap to create a viable plan, while also helping to create a viable means to achieve it.
In addition to Counseling, Attorney Elloian provides on-going Training for Company Executives & Personnel on a variety of Legal & Business topics oftentimes industry-specific. She also lectures extensively on Business, Corporate and Estate Matters, is the Author of several Publications, as well as the Host and Producer of the Cable TV & Internet News Show, The Legal Edition.